Commercial Residential Retail Multi-Family Facilities Management Tenant Engagement Property Accounting Contractor Management
Connecting your property ecosystem together doesn't need to be hard. Our turn key solutions are built with experience, machine learning and A.i. to bring you the best result. At Zennexo We Connect People to Property.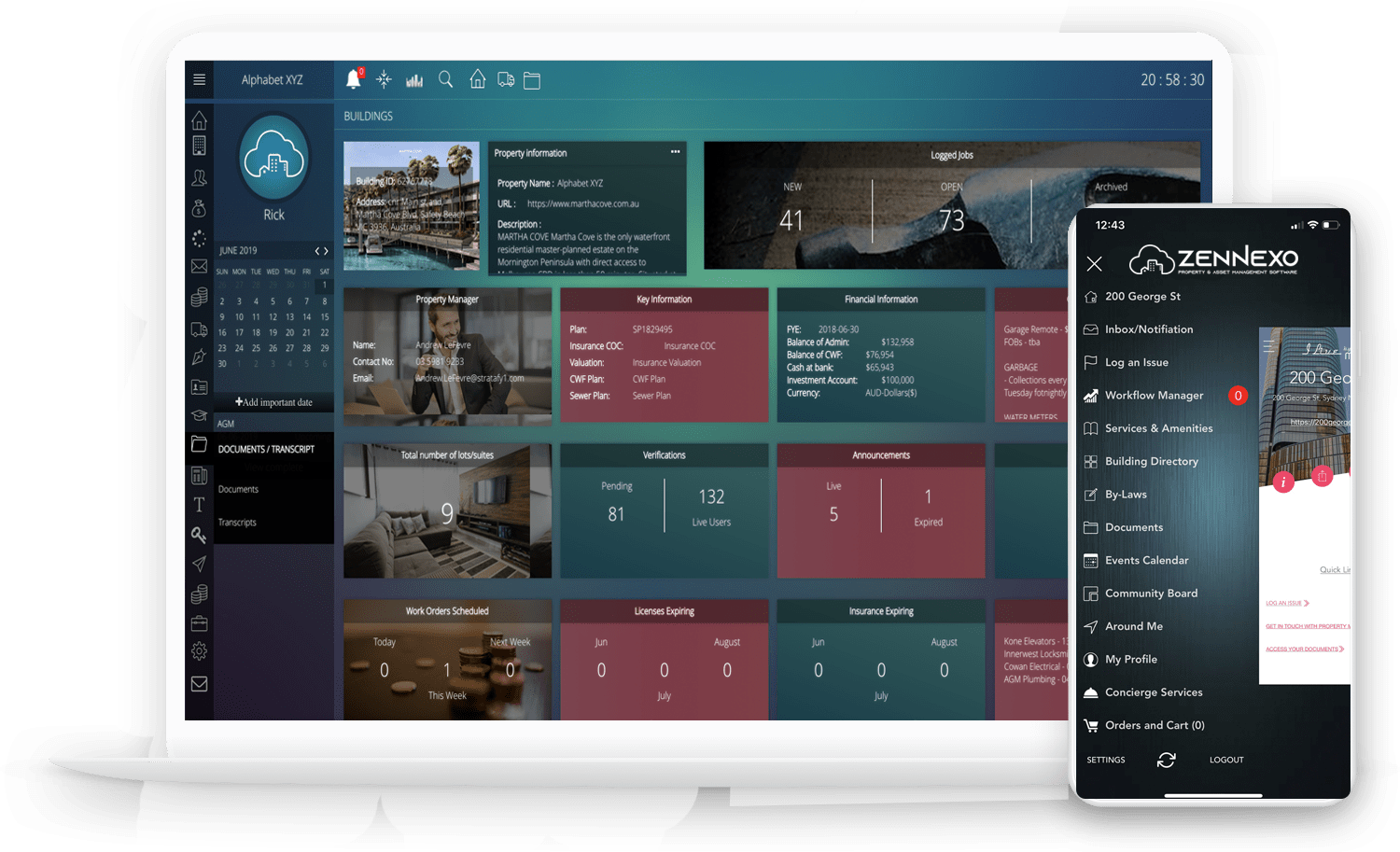 Book your Obligation Free Demo!
We are Property Software experts that understand tech and data. Let us assist you in optimising your property portfolio.
Who we service . . .
Our software can be adopted and configurable to a number of asset classes
Enterprise
You Company/Office can be connected. Managing Maintenance through to document management and live streaming directly to  your employees'. A Connected office experience awaits.
Commercial
Shorten leasing lifecycles, maximize revenue, gain better insight and improve service to your customers by running your entire business from one fully integrated modular platform.
Facilities Management
Drive a connected community, engagement with residents and optimise your community operations and maintenance powered by Zennexo
Retail
Connect your retail centre from operations through to end retailer engagement. Connected to your retailers like never before optimising the end to end experience. Generating loyalty and new revenue.
Co-Working
Power your Co-working or shared space with the most comprehensive platform on the market. Drive top line revenue, reduce costs, and efficiently grow your Co-working space all while delivering a phenomenal member experience.
Airports
Maximize airport lease and concession revenue with a powerful, automated property management and concession management solution.
Now engage with your non aircraft operations driving the best experience
Strata / HOA
Dedicated Cloud based full end to end Strata Management Software to support Strata Managers drive real efficiencies from Accounting, work order management and end owner and tenant engagement
Multi-Family
Power your multifamily business with a single connected solution to meet a broad range of business needs. Reap the efficiency, security and cost rewards of a truly integrated enterprise platform.
Councils & municipality
Drive a connected community, engagement with residents and optimise your community operations and maintenance powered by Zennexo
Hotels
Power your hotel building management hotelier services through state of the art experience at the guests fingertips all linked back into a single customer view.
Developers
Engage early with your owners providing submittals and defect management through Zennexo. These experience builds your brand,loyalty and sakes and marketing to connect your building as as smart building through the right software.
Over $992 Billion dollars worth of Assets are Managed, Operated and Engaged using Zennexo Software
Our Solutions that bring you Zen
Stratafy Connect
Dedicated to the Strata and HOA industry. A full turn key solution that automates the end to end process from owner and tenant engagement, work order management and financial accounting.
' Zen ' Mobile App
Boasts a native end user experience through a mobile application that is built all around the end customer experience. All Features modular to all different user types.
Facilities Management (ZFM)
A full facilities management solution that manages property maintenance and work order management, Contractors/Vendors, Inspections, Planned Proactive Maintenance schedules, Compliance Tracking and risk management.
Analytics Dashboard
Over 40+ reports built and visualised at an individual property and portfolio level to help to find the insights to optimise your business.
Custom Reports on demand support by Zennexo.
Digital Custom Forms
Digitise all your forms making a seamless connection and accessibility further improving your carbon footprint and operation efficiency. 
Document Management
Store all your documents and share with the right audience to be accessed from anywhere and anytime. Connect your documents to the right tasks and reduce compliance risk and document visibility and filing.
Leasing Deal Management
Manage all your deals and approvals and don't leave revenue on the table. Powerful, transparent, multi layer approval.
Sensors
Custom connected to sensor data to show your readings and building automation and machine learning actions.
Marketplace
Services and products can be directly purchased through your marketplace channel directly into the hands of the end user. From staff products to owner/tenant hotelier services.
CRM & CMS
Boasting a single building and single customer view like never before.
Email Integration
Connect your exisiting email directly within Zennexo and manage your documents, email, tasks within the system optimising your operations.
Inspection Manager
In built inspection manager with direct reporting available to your device linked to your compliance tracker 
Contractor Management
Procure your contractors with the own app connection to provide real-time quote, work order management, payment approvals with full visibility of safe work method statement all linked.
Our modular approach keeps you open to the future
Our clients love us because we adapt to all property classes and dedicated to property innovation and proptech. We innovate fast, listen to our client's and push boundaries to solve real problems that drives next generation of automation, machine learning & Artificial Intelligence. Our Technology Stack continues to grow as we dedicate ourselves to providing the best connected property ecosystem that is a Engagement through to action that Generate Revenue, Reduces Costs, Reduces Risk and is a core user experience to all end user.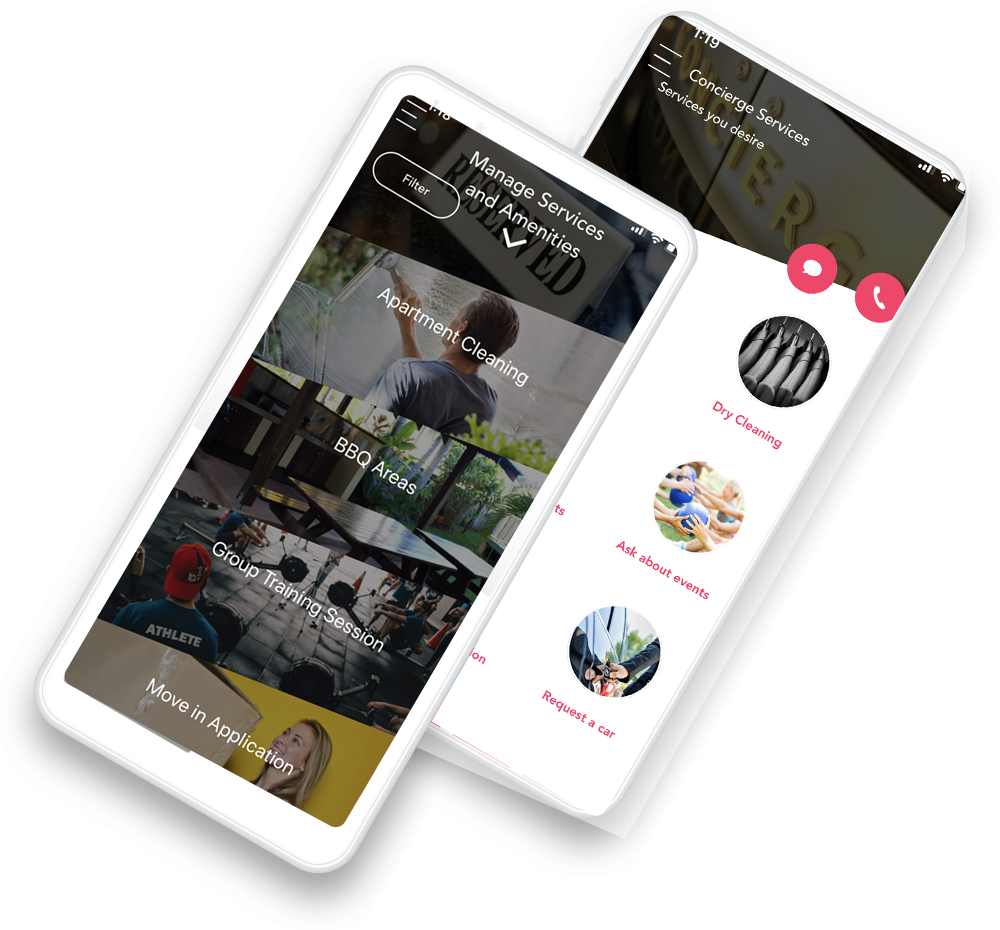 An interface built for the end user.
No more then 3 gestures to get to what you need is innovation with experience in mind. Our end to end solution starts with the mobile engagement that connects seamlessly through to your ecosystem.
100% Customisable to your asset type.
Dashboard that is built for the future
Simple & Effective 
A Proven Single Customer View
Information at your fingertips
Device Responsive Interface
Cloud Access from anywhere at anytime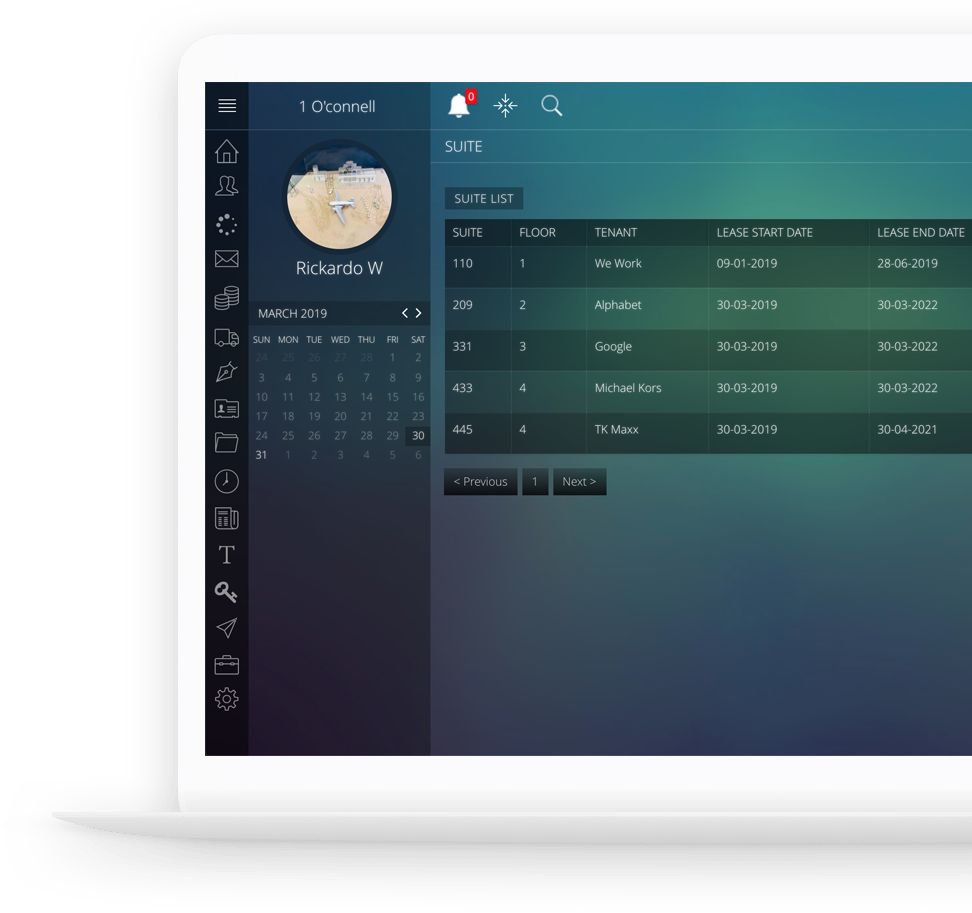 "We were all telling each other our problems with Property Manager. It's great your disrupting their industry"
"Our tenant experience has been outstanding throughout our commercial portfolio"
"We saved so much money by consolidating our system"
Let's Get Started
Ready to implement property solutions that you can quantify and see the true Return on Investment !